Warner Street Practice Chiropody, Podiatry and Complementarty Therapy based in Accrington we cover Blackburn, Haslingden, Rawtenstall, Whalley, Clitheroe Great Harwood
We provide our services to the entire region, chiropodist Accrington,chiropody Accrington,podiatry,Bio-mechanics,Reflexology,Bowen Therapy, Medical Foot Acupuncture,Reiki, Massage, Counselling EFT,Complementary Therapies,CCS Foot Care products,Aromatherapy products,chiropody Accrington,chiropody Blackburn,chiropody Rossendale,chiropody clitheroe,chiropody valley,chiropody haslingden,chiropody rawtenstall,chiropodist haslingden.chiropodist blackburn,chiropodist whalley,chiropodist padiham,chiropody padiham

Chiropody, Podiatry, Complementary Therapies in Accrington


To book an appointment or for more information on any of the services we provide,
please contact us by phone: 01254 875007 or email:
info@warnerstreetpractice.co.uk for appointments via email please allow at least 48hrs, cancellations via email must give 24hrs notice.

Address: 27 Warner Street, Accrington, Lancashire, BB5 1HN.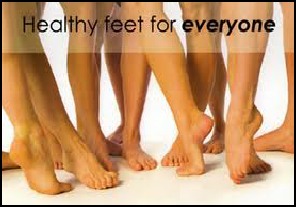 We are open six days a week Monday to Saturday and also offer evening appointments.
Chiropody | Podiatry | Massage Therapy | Reflexology | Reiki |
Bowen Therapy | Counselling | EFT | Accrington | Complimentary Therapy | Chiropodist




CCS is a Swedish company that specialise in skin care products. They are based in Borlange about 2 hours north of Stockholm.
The large team on site is comprised of everything from sales, marketing, research specialists to manufacturing and logistics.
The Swedish team works closely with Lornamead in the UK, which is responsible for the development and distribution of the CCS foot care brand in the UK. A team of sales and marketing professionals are based in the UK, coordinating closely with the R&D team in Sweden to develop the brand.
Lornamead and CCS are constantly working to improve and develop the CCS range, by reviewing formulations to see where improvements can be made and by working on new products for both the professional and consumer sectors.
Both CCS in Sweden and Lornamead in the UK are focused on producing products which are efficacious and meet the needs of professionals and consumers alike. If you have any comments on our products or have any suggestions on how we can improve them we would be grateful to hear from you. Please use the contact us, section of this site.
A simple foot care routine is easy to achieve at home and will help prevent problems such as cracked heels and calluses. Giving your feet some regular care and attention will also help you identify anything out of the ordinary which may need professional advice or treatment.
Just letting water run over your feet in the shower is not enough, take the time everyday to wash your feet all over and in particular between your toes. Try using a scrubbing brush or tool to deep clean your feet, especially in summer where open toed shoes make dirty feet unavoidable. Removing dirt, sweat and bacteria will help prevent infections and also stop them smelling!
After washing it's important to dry your feet carefully, because bacteria and fungi love warm, moist conditions. Dry feet gently but carefully ensuring that you dry between all of your toes.
If you, or someone in your family is suffering from a skin infection, such as a fungal foot infection don't share towels, socks or shoes. If in any doubt over a foot condition seek advice from a healthcare professional.
Ideally you should moisturise your feet in the morning and evening to help keep the skin hydrated and supple as the skin on your feet can dry out quickly, especially in the summer. Try to make moisturising your feet part of your daily body care routine as regular moisturisation will help prevent both the build up of hard skin and dry or cracked skin.