Warner Street Practice Chiropody, Podiatry and Complementarty Therapy based in Accrington we cover Blackburn, Haslingden, Rawtenstall, Whalley, Clitheroe Great Harwood
We provide our services to the entire region, chiropodist Accrington,chiropody Accrington,podiatry,Bio-mechanics,Reflexology,Bowen Therapy, Medical Foot Acupuncture,Reiki, Massage, Counselling EFT,Complementary Therapies,CCS Foot Care products,Aromatherapy products,chiropody Accrington,chiropody Blackburn,chiropody Rossendale,chiropody clitheroe,chiropody valley,chiropody haslingden,chiropody rawtenstall,chiropodist haslingden.chiropodist blackburn,chiropodist whalley,chiropodist padiham,chiropody padiham

Chiropody, Podiatry, Complementary Therapies in Accrington


To book an appointment or for more information on any of the services we provide,
please contact us by phone: 01254 875007 or email:
info@warnerstreetpractice.co.uk for appointments via email please allow at least 48hrs, cancellations via email must give 24hrs notice.

Address: 27 Warner Street, Accrington, Lancashire, BB5 1HN.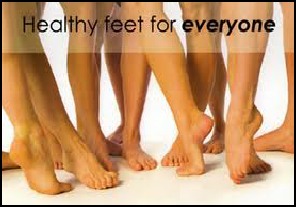 We are open six days a week Monday to Saturday and also offer evening appointments.
Chiropody | Podiatry | Massage Therapy | Reflexology | Reiki |
Bowen Therapy | Counselling | EFT | Accrington | Complimentary Therapy | Chiropodist








Qualified in 1986 also at Salford University College of Technology.
Wayne works full-time in the NHS and joins us part-time in the Practice
Qualified in 1985 from Salford University College of Technology. has worked in the NHS for 25 years and in private practice for 20 years. Anne is proud to be a generalist and has a wide range of clinical skills including nail surgery and medical acupuncture in the foot & lower leg.
Qualified as a podiatrist from Salford University College of Technology after working as a holistic therapist.
Along with general podiatry skills, nail surgery and acupuncture she offers reflexology, foot massage treatments..
Qualified in 1983 from Salford University College of Technology.
Lesley has joined the practice as a generalist podiatrist bringing with her 26yrs experience from working in the NHS.