Warner Street Practice Chiropody, Podiatry and Complementarty Therapy based in Accrington we cover Blackburn, Haslingden, Rawtenstall, Whalley, Clitheroe Great Harwood
We provide our services to the entire region, chiropodist Accrington,chiropody Accrington,podiatry,Bio-mechanics,Reflexology,Bowen Therapy, Medical Foot Acupuncture,Reiki, Massage, Counselling EFT,Complementary Therapies,CCS Foot Care products,Aromatherapy products,chiropody Accrington,chiropody Blackburn,chiropody Rossendale,chiropody clitheroe,chiropody valley,chiropody haslingden,chiropody rawtenstall,chiropodist haslingden.chiropodist blackburn,chiropodist whalley,chiropodist padiham,chiropody padiham

Chiropody, Podiatry, Complementary Therapies in Accrington


To book an appointment or for more information on any of the services we provide,
please contact us by phone: 01254 875007 or email:
info@warnerstreetpractice.co.uk for appointments via email please allow at least 48hrs, cancellations via email must give 24hrs notice.

Address: 27 Warner Street, Accrington, Lancashire, BB5 1HN.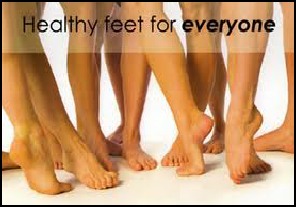 We are open six days a week Monday to Saturday and also offer evening appointments.
Chiropody | Podiatry | Massage Therapy | Reflexology | Reiki |
Bowen Therapy | Counselling | EFT | Accrington | Complimentary Therapy | Chiropodist




We advise on foot care and shoe fitting, carrying out bio-mechanical assessments in cases of gait problems which may cause heel pain and joint pain.
Foot problems such as:
Hard Skin

Corns

Ingrowing Toe Nails

Fungal Nail

Verrucae
these are assessed and treated painlessly.
Nail surgery is available for the permanent cure of in-growing toe nails.
Basic Chiropody fee from £27
Simply Toenails
The podiatrists/chiropodists at The Warner Street Practice are justifiably proud of the high standards of professional healthcare they deliver to their patients…
We Respect our senior citizens as individuals and are fully aware of the impact poor nail care has on your everyday life and mobility. Long nails can become a problem even when there is nothing else wrong with your feet. Sometimes an extra nail cut between your regular appointments can make all the difference.
Sadly you may find the NHS no longer offers a professional toenail cutting service.
But The Good News Is:
Here at The Warner Street Practice our highly trained Chiropodists will cut straight forward toenails for a minimal cost of just £14.
We will provide you with a professional overview of your foot health, cut your toenails using sterile nail clippers and a sterile nail file to reduce the risk of cross infection. This is our Gold Standard nail cutting service.
It is our intention to keep you comfortable, safe and mobile.
If you would like to try this service, please ring 01254 875007 and mention the Simply Toenails service when booking an appointment.
*If this is your first appointment at the clinic we have to carry out an assessment of your foot care needs. This is a requirement of the Health Professions Council, our regulatory body. This initial appointment will cost more. Please ask for details.
We look forward to welcoming you at Warner Street Practice.