Warner Street Practice Chiropody, Podiatry and Complementarty Therapy based in Accrington we cover Blackburn, Haslingden, Rawtenstall, Whalley, Clitheroe Great Harwood
We provide our services to the entire region, chiropodist Accrington,chiropody Accrington,podiatry,Bio-mechanics,Reflexology,Bowen Therapy, Medical Foot Acupuncture,Reiki, Massage, Counselling EFT,Complementary Therapies,CCS Foot Care products,Aromatherapy products,chiropody Accrington,chiropody Blackburn,chiropody Rossendale,chiropody clitheroe,chiropody valley,chiropody haslingden,chiropody rawtenstall,chiropodist haslingden.chiropodist blackburn,chiropodist whalley,chiropodist padiham,chiropody padiham

Chiropody, Podiatry, Complementary Therapies in Accrington


To book an appointment or for more information on any of the services we provide,
please contact us by phone: 01254 875007 or email:
info@warnerstreetpractice.co.uk for appointments via email please allow at least 48hrs, cancellations via email must give 24hrs notice.

Address: 27 Warner Street, Accrington, Lancashire, BB5 1HN.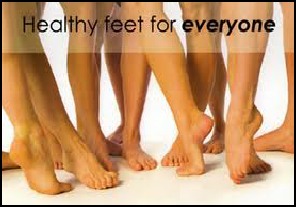 We are open six days a week Monday to Saturday and also offer evening appointments.
Chiropody | Podiatry | Massage Therapy | Reflexology | Reiki |
Bowen Therapy | Counselling | EFT | Accrington | Complimentary Therapy | Chiropodist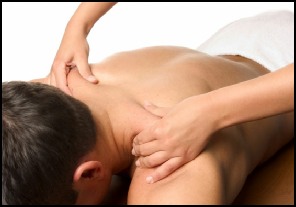 EFT (TAPPING) - emotional freedom techniques – is about returning the mind, body and feelings to a state of balance and harmony so you are not limited by negative emotions. It involves the use of specific acupressure points, these are the same points used in acupuncture. EFT can be effective for various purposes, including personal and self-development, attitude and behaviour development, resolving personal problems, reducing stress, and restoring life balance.
It can also be used as a tool for personal growth and development. Reviewing strengths, weaknesses and achievements, and developing a life plan can be beneficial for some of life's milestones.

Reiki – is a safe and natural hands on healing process which can promote healing and relaxation within the body, Reiki treats the whole person including body, emotions, mind and spirit creating many beneficial effects that include relaxation and feelings of peace, security and well being. Reiki can increase the life force energy which flows through the body
Helps to balance the Mind, Body and Spirit, creating a feeling of deep relaxation. It also helps to release the flow of life energy throughout the body, thus rejuvenating daily well being. (the client remains fully clothed)
Bowen Therapy-ACHES & PAINS? There's no need to suffer any more. Bowen therapy is a gentle but dynamic system of muscle and connective tissue body therapy that is gentle, therapeutic and very effective. Originating in Australia it is now revolutionising pain treatment throughout the world
The Bowen Technique empowers the body's own healing esources, and often results in fast and lasting relief from pain and discomfort. The technique is considered appropriate to use on anyone from newborns to the elderly, with any condition from sports injuries to chronic or organic complaints
Treatments can be performed through light clothing should the client prefer, and substantial relief is frequently experienced after the first 1 or 2 sessions
Massage Therapy -They are marvellous for relieving aching backs, shoulders and necks and for helping the flexibility of joints.
They improve circulation, speed the recovery of injured muscles, tendons and ligaments and they soothe the nervous system, which in turn has a beneficial effect on digestion and sleep patterns. Massage is an excellent maintenance treatment.
For help in selecting the right Complementary Therapy for you, please call us to discuss your symptoms/ailments.
Our Therapists believe in using Complementary (holistic) therapy treatments to help improve ones lifestyle and well being.
Reflexology - Reflexology is a popular and relaxing treatment based on the principle of reflex points on the sloes, tops and sides of the feet corresponding to areas throughout the body.
In this way, the feet can be seen as a map of the body. Reflexologist's work on the reflex points with their thumbs, fingers or knuckles, using specialised massage techniques, thought to help correct imbalances throughout the body.
Counselling - Is a talking therapy which allows you to express your thoughts and feelings about a situation, to help you gain a new insight and review it in a new way, it helps you gain a new perspective when you cannot see a way forward or are struggling to cope. Many people find it difficult to express their feelings even to loved ones, counselling allows you the opportunity to express your feelings in a positive way.
Counselling is always done in the strictest confidence on a one to one basis, and in a non-judgemental manner allowing you to speak freely without prejudice.